Commencing true 24/7/365 service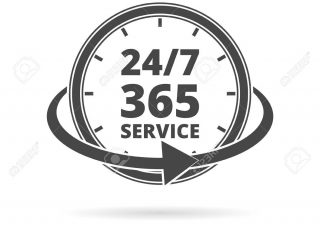 We are please to announce that as of 2019 March, we are now providing true 24/7/365 service with staffs answering calls and monitoring emails – Not on-call but fully on-duty.
We can be reached at 416-787-3213 x 2 for tracking at anytime. You can contact with any issues or changes as well. Please be advised that booking or rate quoting is normally limited to 8 am – 5 pm Monday to Friday (416-787-32123 x1).
As for our drivers
However, at any time and anywhere, best way to reach us is dispatch@hanmtransportation.com, and it can actually work faster than a call!
Thank you for your support!