Perishables and frozen goods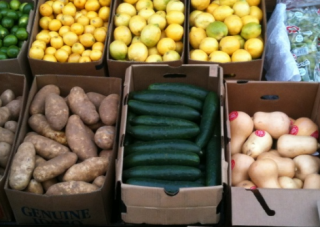 We have hauled tens of thousands of produce loads and frozen food loads to and from all over the North America.
Frozen bakery, frozen dinner, frozen bread, juice..
Beef, Pork, Poultry,
Fish..
California, Texas, Washington, Florida, Georgia, New Jersey, Alberta, Ontario..
Anything in anywhere!
We are very familiar with specific requirements of different products. Some produce requires opening the vents and some products need to be transported in temperature that is lowered incrementally. Some loads are to be delivered at specific time only and some are to be delivered without a minute late. We are familiar with all and always stay on the top of the process.
We are a Bluebook member in produce industry for more than 10 years.
Whatever your product or service needs, try us.
We will deliver it!