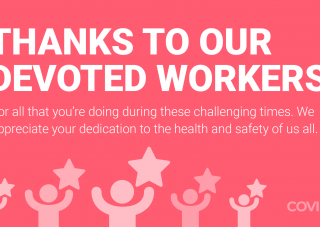 Covid-19 pandemic affected many lives and businesses in the world, and we would like give an update on ourselves.
We have seen about 30% decrease of our capacity level due to driver shortage during the lock-down time. This is slowly recovering now.
We have seen a great stretch of payment term with some of our customers, which are totally understandable, and hoping it to be recovered. Our sales dropped more than 30% for the lock-down time, which is also slowly recovering.
Our drivers practice all required safety procedures at all places they visit. Since we visit repeated places for about 90% of time, we consider ourselves on a much safer side among all trucking companies.
However, we deeply appreciate our drivers who provide essential services being essential workers.
We thank you for bring us food. Without you, there could be literally no way.